Prior to developing 118 on Munjoy Hill, the NewHeight Group introduced new and innovative living options in Washington, DC and participated in the revitalization of city neighborhoods. They developed five mixed-use projects totaling over 300 condo residences. Three of the condominium buildings are featured below. At 118, the NewHeight Group aims to once again follow their mantra of being different by design. Learn more at newheightgroup.com.
Lofts 14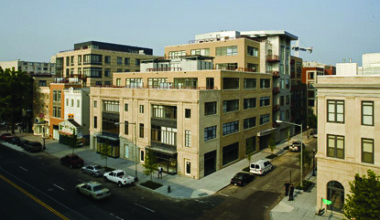 A transformation of historic 1920's automobile showrooms into the first authentic lofts ever developed in Washington, DC, these buildings offered unique features such as 19-foot ceilings, huge showroom windows, exposed masonry and elegant, fluted columns—ideal for creating 85 residential lofts. These original characterisitcs, combined with extensive renovation, added unprecedented elements of light and space and made almost every unit one of a kind.
Cooper Lewis Condos
18 distinctive residences facing a performing-arts center and Whole Foods Market, Cooper Lewis brought an iconic presence to this highly visible corner. High-end finishes coupled with walls of glass, European kitchens and generous outdoor terraces delivered the ideal setting for people seeking an urban lifestyle.
Metropole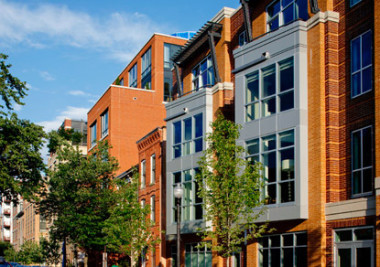 90 elegant residences included the option of either one-level living or two-story lofts, most with private balconies or terraces. With soaring ceilings, exciting floor plans, and style perfected to the last detail, no other condominium community featured such innovative and unique layouts ranging from 630 to 2,800 square feet.
Interiors by The NewHeight Group
While the images below are not representations of the features and finishes that are planned for 118 on Munjoy Hill, they do represent the focus on design, style and quality that The NewHeight Group has achieved in all of the condominium  homes that they have developed.
Photos courtesy RTKL Associates