The 118 site has been wrapped in mesh banners that hide some of the construction site to make it more pleasant for passersby and to provide some information on the future home to 12 residences and 2 retail spaces. BUT only the top half of the fencing is covered, leaving the bottom half for kids to peer through and watch the progress.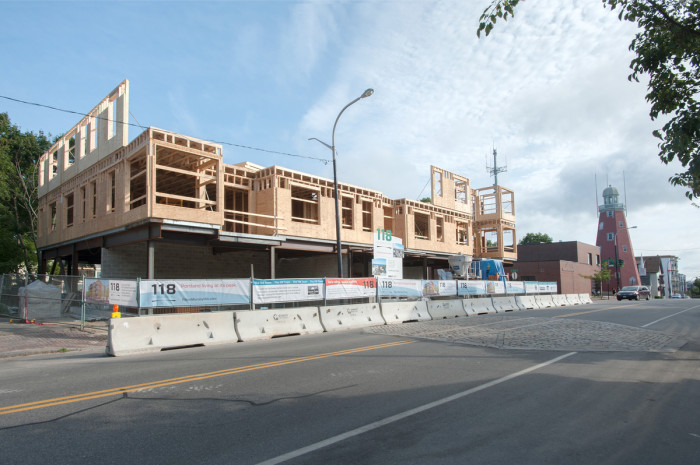 It is like icing a cake. See how the intra-floor concrete is poured. In 90 seconds!

Construction has now progressed to the third level, as can be seen in this view from the Portland Observatory.