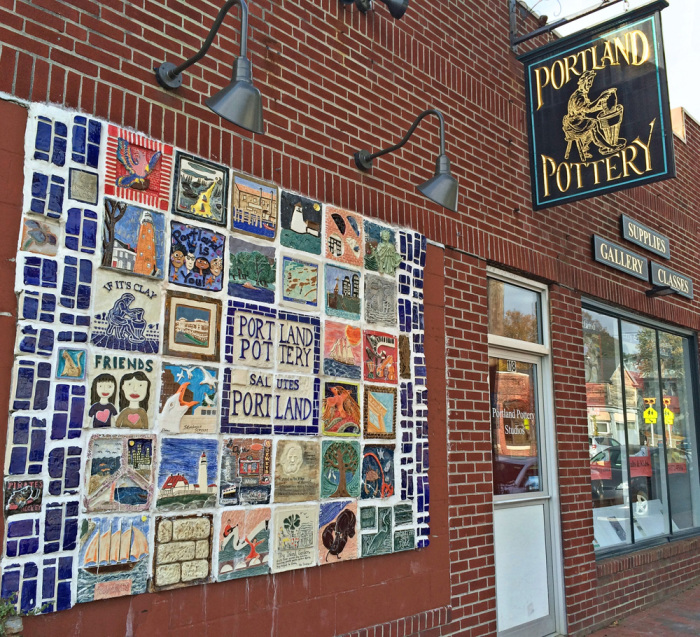 Portland Pottery will be holding their 24th annual holiday sale December 12-14. There will be more than 80 artists selling handmade functional and sculptural pottery, jewelry, fiber art, soap, mittens, and more!
It is a celebration of the achievements of students, staff and friends. A portion of the proceeds go to Portland Education Foundation (PEF) to support arts programs in Portland Public Schools.  The café will be open with a wide selection of soups, salads and goodies.
Portland Pottery is at 118 Washington, just a short walk from 118 on Munjoy Hill on Congress St.  Come by the 118  Open House on Saturday, Dec.13 from 1 to 4 PM and see the ways in which homes may be customized as well as take a tour the building.
For more information, visit Portland Pottery 24th Annual Holiday Sale.