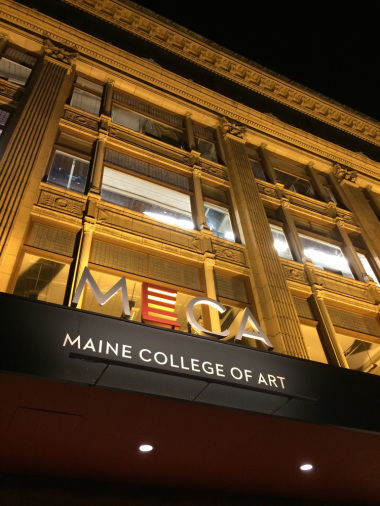 Shop the MECA Holiday Sale during First Friday on December 5 from 5 to 9 PM and December 6 from 10 to 5 PM. Find the perfect gift among unique handmade crafts, and fine arts by MECA students, alumni, faculty and staff.
At the MECA celebration, share an experience beyond shopping–connecting with the arts community and buying local.  The sale is produced by the Artists at Work team to benefit MECA's education, outreach, and student programs.
Celebrate the creative life of Portland, a reason for living at 118 on Munjoy Hill where access to the works of Maine artists are one of the core amenities. Stop by the 118 Open House from 2-5 PM on Dec. 5 before you paint the town red. Hard hat tours in the building until the sun goes down.
For more information about the MECA sale, visit 2014 MECA Holiday Sale.