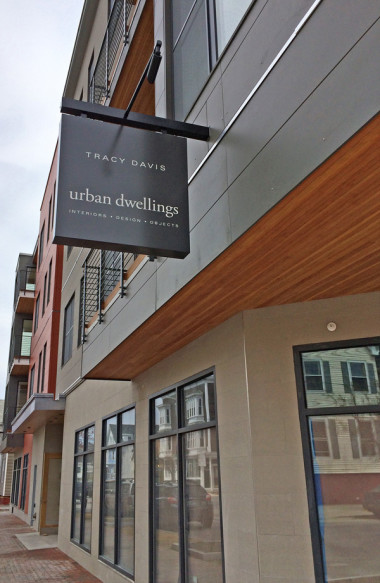 Tracy Davis, owner of Urban Dwellings, had been looking to move her growing interior design business out of the Old Port when she learned of  the corner space at 118.  Since making the move "up the hill" in June, Urban Dwellings has enjoyed greeting clients and neighbors (including those four-legged pups who enjoy the water dish outside!) and encourages those who have not introduced themselves, to please do so.
Urban Dwellings has also added  a retail component in its new location, selling one-of-a-kind pieces found during Tracy's travels. Inventory is constantly in motion so you never know what you might spot or what might be gone.
Urban Dwellings is an interior architectural practice, founded in 2005. Tracy's portfolio ranges from urban environments to luxurious coastal homes to the transformation of a Maine lighthouse. Tracy and her team regularly collaborate with architects, craftsmen, and artists to produce unparalleled design results.
Hours
Monday – Friday
10 am – 5:00 pm
Saturday – by appointment only.