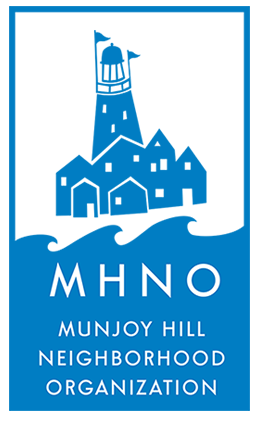 The developers of 118 on Munjoy Hill are pleased to give residents a one-year membership to the Munjoy Hill Neighborhood Organization.
The Munjoy Hill Neighborhood Organization serves as the voice of the neighborhood as a whole by working to conserve what is wonderful and special about the Hill, while at the same time working to manage the neighborhood's change for the better.
MHNO celebrated its 35th year of continuous service to the community in 2014. The Organization was established in 1979 with the purpose of encouraging the conservation and improvement of the Munjoy Hill neighborhood, and while the details have changed, the mission remains the same.
Matthew Kennedy, Mmmbership Chair said,
"MHNO is always looking for active, engaged members; we encourage you to attend our events, participate in our meetings, and join our committees. We very much look forward to meeting you and to being an important part of your new community. You can learn more about the MHNO at www.munjoyhill.org or on our Facebook page; and, of course, in the pages of the monthly Munjoy Hill Observer, the city's only monthly neighborhood newspaper, which you will receive each month."
These are exciting times on Munjoy Hill, and 118 on Munjoy Hill is a big part of that excitement. The past few years have brought both widespread accolades and vibrant change to the neighborhood. New housing is rising across the hill and countless older homes are undergoing renovation; neighborhood business is thriving.