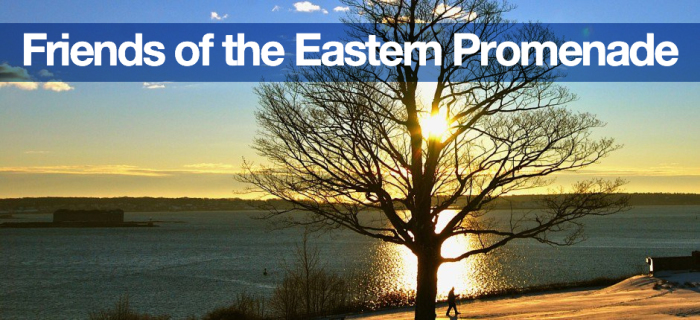 The developers of 118 on Munjoy Hill are pleased to give everyone in 118 a one-year membership to Friends of the Eastern Promenade. Designed in 1905 by the Olmstead Brothers, renowned for creating Central Park and Boston Common, this 68-acre historic landscape on the northeastern slope of Munjoy Hill is where the "city meets the sea." Friends of the Eastern Promenade (FoEP) is committed to preserving the park's rich history, protecting its environmental integrity, and enhancing its recreational use. 118 residents will enjoy the Fort Allen Trail and the Loring Memorial Trail, the Summer Community Concert Series and the "Hidden Garden of Munjoy Hill" tour. FoEP works diligently to increase public access to Casco Bay with Portland Community Rowing, Compass Project, Windsurfing Maine and Portland Paddle. FoEP also ensures the area is kept clean with programs such as the upcoming chance for volunteers to help clean up after a long winter. Mark your calendars for a fun day with food and festivities.
April Stools Day & Community Clean Up on Saturday, April 25 (rain date April 26)
See easternpromenade.org for more information.