12 Residences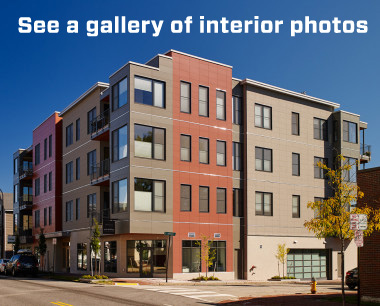 Whether you are looking to move into the city and "downsize without compromise" from your house or you're moving to Portland to begin a new chapter of life, 118 offers a new level of urban living. This is Portland living at its peak. Developers Chip Newell and Susan Morris spent four months touring new condominium projects in Boston, Chicago, San Francisco and Toronto. They also conducted interviews with experienced condo dwellers to learn the features that create ideal condominium living. The results of the research are in the 118 layouts; in the completed homes, you will see floor plans that address crucial elements of daily life such as mudrooms, living areas designed for entertaining,  private spacious decks that are easily accessed directly from the living areas; kitchens and baths that function well, have pantries and linen closets and are beautiful. Every home also has a den that can also serve as a media room, home office  and  an additional guestroom.

To give you a flavor for the research and thought that went into the planning process, take a peek at the sketch below. This is a sample 02 floor plan of approximately 1,900 square feet of truly "livable space."  It offers two bedrooms, plus a den and two and a half bathrooms. We hope it demonstrates the kind of foresight that went into the design of 118.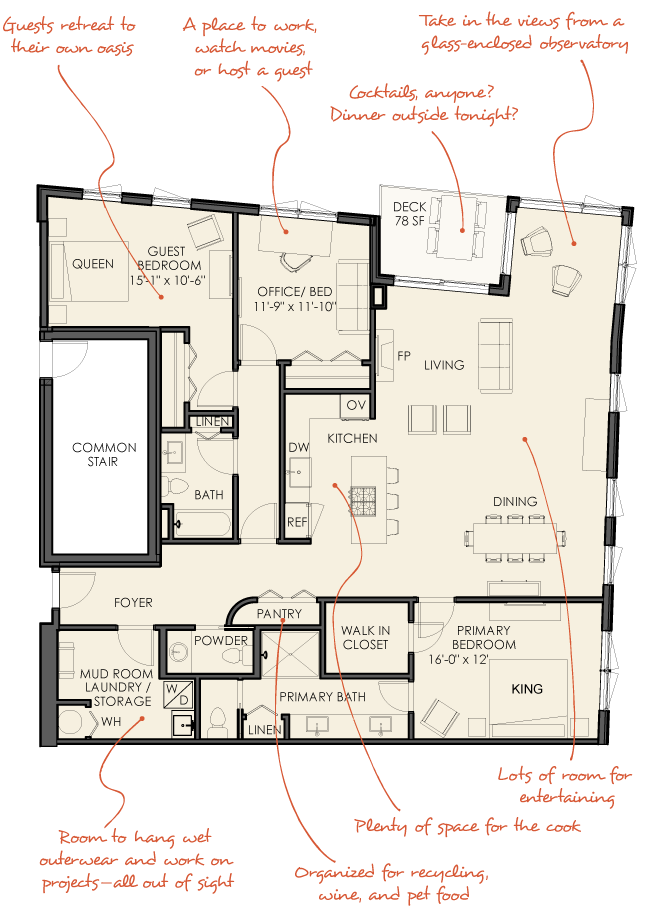 Everyone's life is different. At 118, everyone's home is, too.
Four distinct floor plans allow you to choose the layout that best suits your needs. The common theme of all of the units is the attention to detail and design based on much research and experience in city and condominium home living.
One of the most important factors is the focus on the infrastructure of 118 such as true state-of-the-art energy efficiency, triple-glaze windows and concrete floors. This is the crucial investment in a building as it cannot be easily changed once constructed. Compare the energy efficiency, windows and sound suppression offered at 118 with other homes that you are considering.
Of course, your residence becomes truly your own as you select the exact features and finishes that reflect your personal taste and lifestyle.  118 offers the chance to not only choose everything from cabinets to counter tops to flooring but even fireplaces, laundry sinks and wet bars. Each  buyer receives 5 hours with a designer and a $15,000 to $20,000 credit towards customizing your home.
Unique Features in All Residences
Soaring ceilings: exceeding 10 feet in most areas. Eight foot doors.
Spacious private decks for entertaining and city gardening.
Mudrooms and laundry rooms.
Pantries in which to store supplies and keep the recycling out of sight.
Large closets. Lots of them.
Over-sized 7 foot German-made Unilux windows.
Hardwood floors in living areas. Plush carpeting in bedrooms.
Custom vanities and storage cabinets in bathrooms.
Custom-designed kitchens with full-height frameless European-style custom cabinetry and ENERGY. STAR®  appliances.
State-of- the- art integrated multi-zone heating and cooling system.
Low-voltage recessed  lighting, and under and over the counter lighting in the kitchens.
Pre-wired for high-speed Internet and cable television.
Options Available in all Residences
Buyers are given 5 hours of consultation with our designer and a credit of $15,000-$20,000 towards  customizing your mudroom, laundry room, pantry and closets. Homes are all plumbed and wired ready for options such as:
Laundry sink in the laundry room
Gas fireplace in the living room
Wet bar in the living/dining area
Special Features in Select Residences
"Platform" rooms have floors that are raised 2 1/2 feet like a mezzanine. This allows you to look out over your living space and to the views out the huge windows. Six foot privacy walls that rise from the main level mean that the room is shielded from visibility to those below. No one sees the clutter on your desk, your free weights or yoga mat on the floor or the Murphy bed that has been left unmade.
Display shelves above powder rooms and closets that are "capped" at 8 feet. Perfect place for displaying art.
Optional private rooftop terraces with panoramic views. (Fourth floor units only).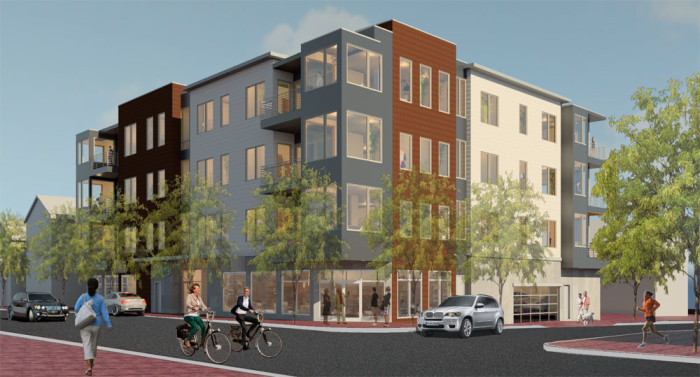 Unique Shared Amenities for All Residents
Lobby features original Maine artwork and secure storage for parcel deliveries.
Elevator access to all floors. Much faster than private elevators.
Only 4 homes per floor. Short walk from the elevator to your door. Extra wide hallways and original artwork..
Private indoor parking with secure access. Option of a second parking spot or a car lift.
Individual storage units.
Centralized bike, kayak and ski storage.
Shared workshop for tinkering on projects.
Wash station for that muddy bike or dog!
If you would like to learn more about 118 please contact Susan Morris of The NewHeight Group at 207-633-4328 or susanvmorris@newheightgroup.com.
---
Keep an eye on building updates to follow progress.