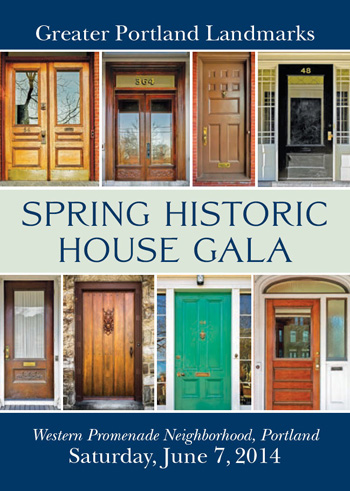 Please join us at the 50th Anniversary Spring House Gala to benefit Greater Portland Landmarks. Start with a cocktail party at one of 8 historic homes (your choice), then join all guests at 104 West Street for a festive gala featuring a silent auction, music by the Bellamy Jazz Band, champagne, and dessert.
Visit the Greater Portland Landmarks site for Historic House Gala details—including silent auction items, house descriptions and  how to get tickets.
We are proud sponsors of Greater Portland Landmarks, which preserves and revitalizes the architectural fabric, history, and character of greater Portland – renewing our neighborhoods, spurring economic development and keeping Portland one of the most liveable cities in America.