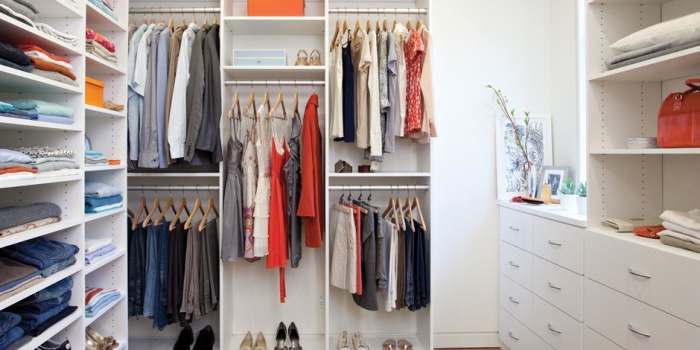 At 118, buyers have the ability to customize five storage areas: mudroom, laundry room, walk-in closet, guest and office closets and the pantry. California Closets has partnered with 118 to offer special services, discounted prices (20% off) and a full array of products, including some complimentary accessories. One of their most experienced designers, Kristin McGrath, has become familiar with every storage area in the 118 homes and has created some initial designs for each.
Kristin is already meeting with each buyer (six to date) to gain an understanding of their unique organizational space wants and needs. Do the new residents have pets? A wine collection? A library? Outdoor gear? How many pairs of shoes?
In the 118 Sales Center, there is a display where the various elements of closet storage may be seen. Come to an Open House to see the California Closets concepts. The next ones are Dec. 5, 7 and 12. And stay tuned for events re organization and storage early in 2015.
California Closets has a 3D CAD program that provides buyer with a highly detailed visualization of the design. It helps solve spatial, flow, and design issues, and it also helps figure out exactly how to maximize each space. After buyers have chosen all of the materials and the ideal design, Kristin shows them a complete, three-dimensional rendering of each space. Over the last 30 years, California Closets has built a legacy of creating quality custom closets and storage solutions through creating the perfect organizational system. The closets are manufactured in New England and have a lifetime guarantee.