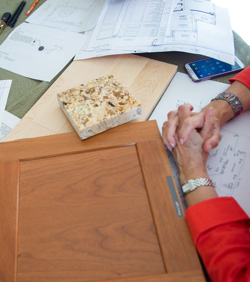 Part of the philosophy behind the design of 118 is the acknowledgement that everyone lives differently. Therefore,  flexible floor plans and the ability to customize each residence is essential. Every home owner at 118 will have different needs and desires and deserves to create the home that is best for them.  Some will want a wet bar in the living area, others will not.  Some will want a TV in every room, others will not. Some will want to light an art collection, others will want lots of bookshelves or a place for wine. And everyone will want to finish their closets, pantries, mudrooms and laundry rooms to fit their particular lifestyles.
To make all of these decisions easier, all buyers at 118 receive five hours of complimentary design consultation with our designer and a design credit of $15,000 – $20,000 to be used to customize their homes to meet their unique lifestyles.

How is this different from other condo buildings?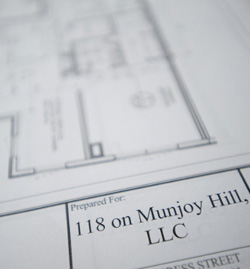 While many builders provide buyers with the option to customize their units, generally these decisions need to be made early in the construction process so that the necessary piping, ventilation, and wiring can be installed.  But at 118, we recognize that some buyers will not know how they are going to truly utilize the space until they are able to experience it in person.  So as part of our base building package we are "roughing-in" plumbing and vents for wet bars, laundry sinks and fireplaces in all units; buyers can add these during the construction process or at any time after moving in.  And while most builders provide standard hanging rods and shelves, only to have them removed as buyers customize closet and storage areas, we are installing wood blocking behind all closet walls that will support whatever system is selected to make customization easy.
We are providing lighting in standard areas such as the hallway, closets and in the kitchen, there is a combination of recessed down lights, and under- and over-cabinet lights. There are recessed down lights and wall sconces in the bathrooms and recessed display shelves that are lit in select locations.
And unlike most other buildings, 118 will have switched junction boxes in the ceilings that will enable buyers to customize additional lighting for highlighting paintings and sculptures, and providing the perfect mood, room by room.
As a final touch, the homes are pre-wired for high-speed Internet access and cable TV in five optional locations.