The model unit demonstrates the impact of 10 foot ceilings and 7 foot windows; a volume of light and bright living space.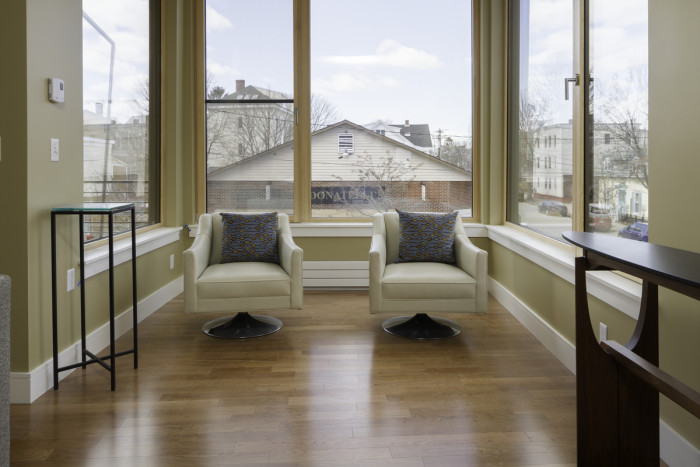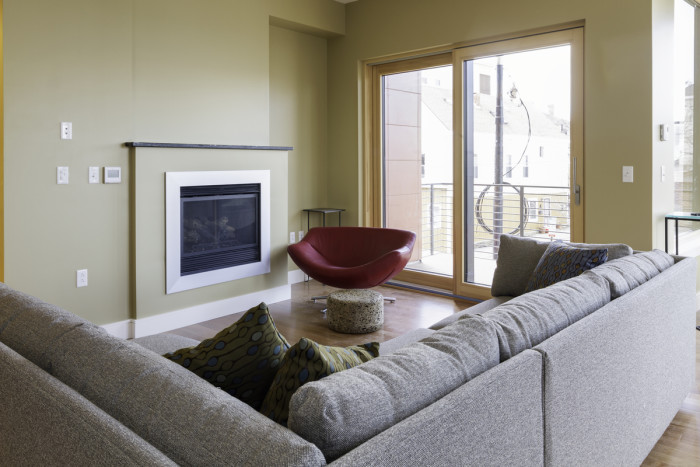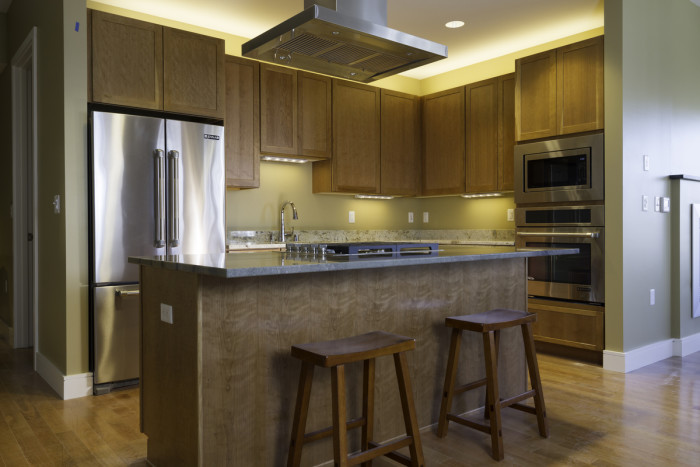 Extra wide hallways with Angela Adams–designed carpets lead to four entrances on each floor. The hallways feature LED light tracks up the wall and across the ceiling; they brighten when motion is detected.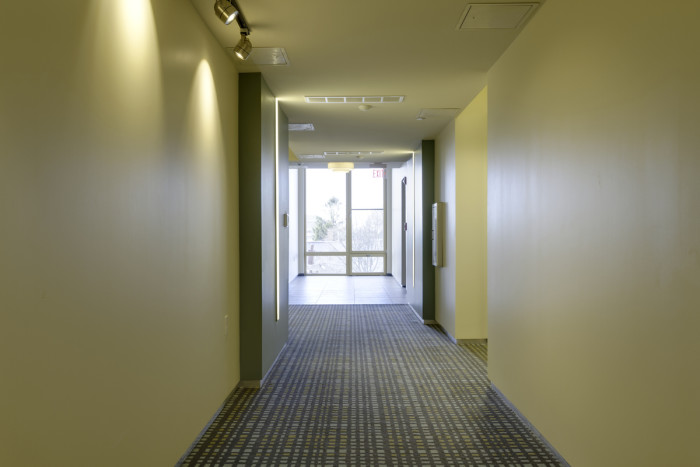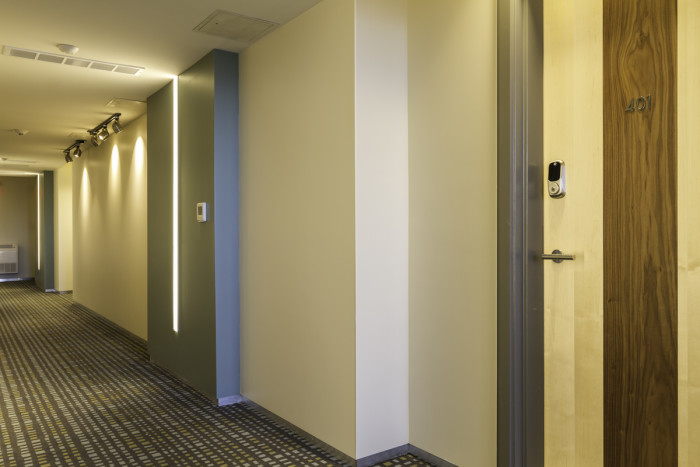 The floor-to-ceiling windows facing Congress St. will feature Maine sculpture.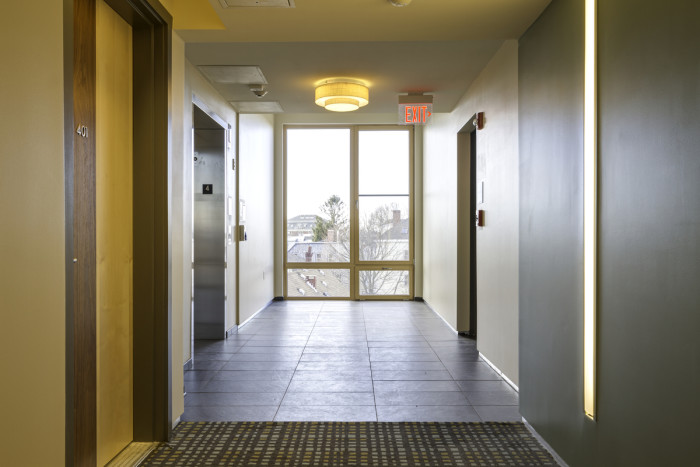 Get a look for yourself at the
Open House this Saturday, April 18 from 11am to 3pm