Join us for an Open House Tuesday 8/19 from 2-5 PM, Wednesday 8/20 from 10 AM – 1 PM or Sunday, August 24 from 12 to 2 PM.  Learn about Portland's exciting new boutique condominium project in our new Sales Center and Showroom.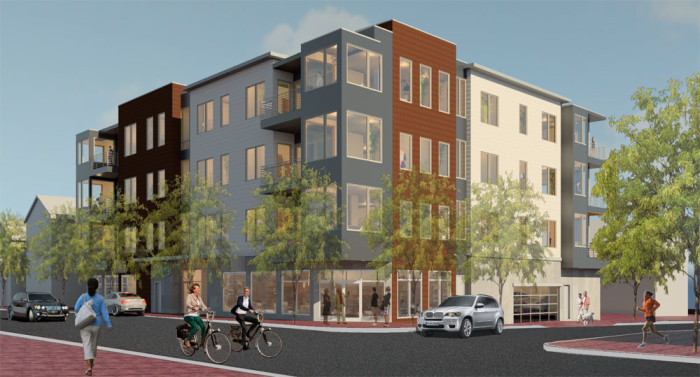 A striking four-level building, 118 will be home to 12 residences with distinctive layouts. All four designs have open living areas with spacious outdoor decks. Each home offers  well-designed kitchens and versatile rooms that can function as offices, media rooms or guest rooms.
Featuring high ceilings and large, energy-efficient windows,  there are views of Casco Bay or the Portland skyline. Residents will have indoor parking (option of two spots) storage in the building for bikes, kayaks, and other off-season items. There is a common workshop where you can tinker on a project and even a place to wash the dog.
Prices of remaining homes start at $725,000
Meet brokers Ed Gardner and Marc Chadbourne at the new Sales Center at 106 Congress Street, adjacent to 118, and learn what makes these custom homes so unique. And you can see the building going up, right before your eyes!
Light refreshments will be served.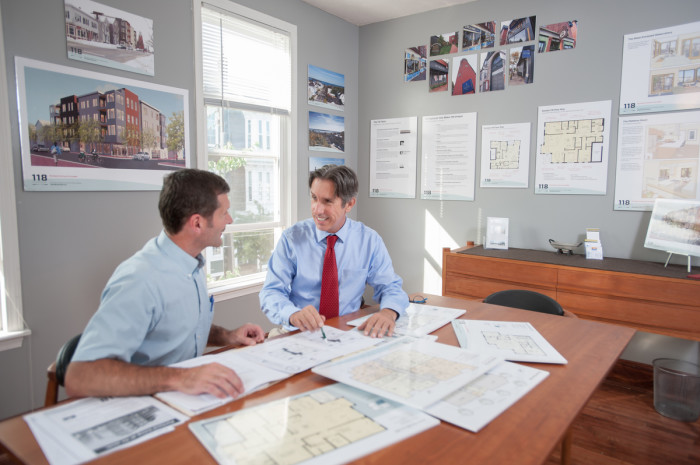 Marc and Ed at the new 118 Sales Center and Showroom